Sunday, 20 September 2020 10:34
How to Determine Opportunities in Entrepreneurship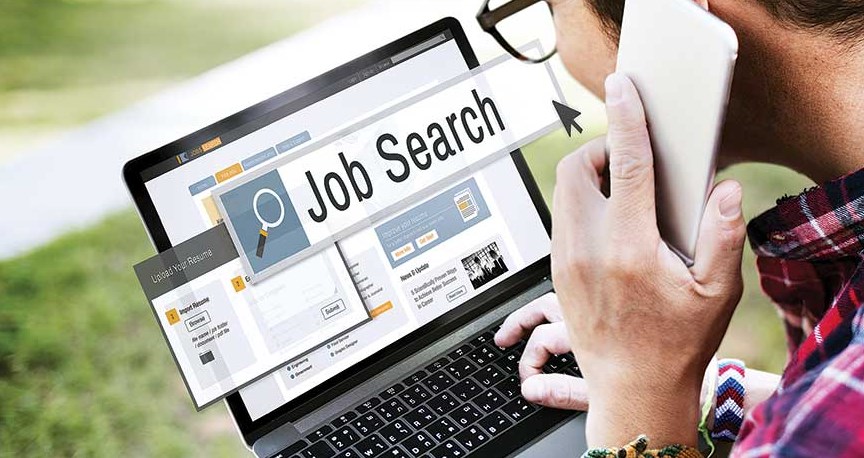 Finding Business Opportunities
Business opportunities come from the needs of the community. Therefore, if we want to start realizing entrepreneurial goals, we should first ask ourselves and answer these questions. For example, "What are the needs of society now or in the future?". To be able to understand the needs of the community, information on the environment that will be targeted for sales is needed. Some of these factors are including the environment, markets, technology, economy, politics, competition, and suppliers.
The environment changes all the time, sometimes the changes are quite rapid and with these changes, the needs of the community also follow. To be able find the right business opportunities, we as entrepreneurs should be active in seeking information related to environmental changes and community needs. The easiest source of information now is through social media or it can be done through interviews with direct buyers to develop existing entrepreneurs. Thus, opportunities are constantly present as changes continue both at the individual level, and at the community level. Our ability to see opportunities depends heavily on the information we get about the business environment.
Departing from the above question by utilizing our potential, then in finding suitable business opportunities, we can use two approaches, namely:
In-side-out approach (from the inside out) that success will be an achievement by meeting current needs.

The out-side-in approach (from the outside in) that success can be achieved by creating the needs.

Read also
Basic Entrepreneurship in Textile Crafts
Building Character and Dreams as Successful Entrepreneurs
What is SMART concept? Become A Successful Entrepreneur's


Choosing a Business Field and Developing Business Ideas
After knowing the needs of the community, finding a wide range of business pitches, and entrepreneurial ideas, then the next step is to answer the question: "Which of the business fields and ideas of the business is the most appropriate and suitable for me?" This question is very appropriate, given that everyone has different self-abilities. Of course, in developing business ideas and choosing a field of business, we should adapt to our abilities. The fallacy of choosing entrepreneurship will lead to mismatches and incompatibility with dreams, and this will result in entrepreneurial difficulties and lead to entrepreneurial failure.
There have been many sellers and entrepreneurs who can be found and learned, that there are still many entrepreneurs who start their businesses by seeing the success of others in running their businesses (talkative or joining without knowledge). While not necessarily others succeed in a field of effort, we can also succeed in the same field of effort. It is possible that others succeeded because his potential self matched the field of the business and his ability to access information related to the business he was running. We may follow people who have succeeded in a field of business, but we need to have more value than the quality aspects we offer to consumers. But the ability to offer a more fixed aspect of quality is also related to the potential of ourselves that we have.
Based on the explanation above, in choosing the business field that we will work on, the following points need to be considering, such as:
A field of business that is suitable for others is not necessarily fit for us.

The field of business that in the past was profitable, is not necessarily still profitable, or a business field that is profitable now is not necessarily profitable in the future.

A business field that is well developed in one region is not necessarily able to develop well in another area, and vice versa.

Departing from these considerations, in choosing a business field, we need to revisit and examine our internal conditions and the external conditions in which our business was profitable because these internal and external factors will determine our success in running a business. These internal factors include control over resources (land, buildings, equipment, and finance), technical mastery or skills, management control, and social networks. Meanwhile, external factors include government regulations, levels of demand and supply, competition, risks and economic prospects, both local, regional, national and global.
Based on the above considerations, the first step we need to do is to design various types of business fields and product ideas that aim to choose our priorities in entrepreneurship. Entrepreneurship can be a quality job when all its needs in running a business can fulfill. That is why one of the efforts that we must undertake should aim to meet the needs of human life in general, and the requirement must be fulfilled following current developments and for the future. Several designs and structures for the quality of entrepreneurship that aim to meet human needs can get explained in the following table:
Human Needs

Activities

Input

Equipment

Achievement Results

PHYSICAL

Eating, drinking, playing, exercise, sleeping

Food, drink, clothing, medicine

Tableware, Sports, House, Building

Physical:

Healthy

Fresh

Strong

Safe

MENTAL- RATIONAL

Learn, read, observe, write, research

Information, knowledge, concepts, design

Audio, Visual, book, Media and stationery tools

Rational human beings:

Knowledgeable

Objective

Neutral

Critical

PSYCHO-SOCIAL

Hanging out, making friends, organizing

Cues, emblems, language, ethics, customs, norms

Transportation and Communication Tools

Social people :

Status

Popular

Mature emotions

PSYCHO- PERSONAL

Writing diary, memoir, introspection, reflection, affirmation

Imaginary, dream, whisper of conscience, voices

Pen, paper, space

A man of character, a whole human being, grateful

SPIRITUAL

Meditation, prayer, fasting

Nature, Inspiration, guidance, revelation, poetry, artwork

Mosques, monasteries, churches, books or scriptures, symbolic objects

Human:

Intuitive

Humanist

Religus

Saleh
Maybe from the initial steps, we have found hundreds or even thousands of business ideas. To minimize the choice in carrying out further information processing, we must select the various types of business ideas that we did in the first step. The business idea chosen is an idea that has economic prospects that can be in the form of a consideration that the resulting product is a vital need for humans with a relatively adequate level of demand and price.
Furthermore, the choices are further minimized by selecting several business ideas by considering our own potential or abilities (internal factors). The final result of the steps we have taken will be obtained by several business ideas that have been sorted according to priority. So that our choices are safer and can be controlled properly, it is necessary to process information continuously.
This information is processed and searched again by considering internal factors in the form of strengths and weaknesses that we have if we choose the business idea in question, and external factors in the form of opportunities and challenges that will be faced as an entrepreneur.

Read also
Basic Entrepreneurship in Textile Crafts
Building Character and Dreams as Successful Entrepreneurs
What is SMART concept? Become A Successful Entrepreneur's

Latest from Fatkul Mansyah, ST